Fighting For Trucking And Car Crash Victims
Personal Injury and Truck Accidents Attorney in Houston, Texas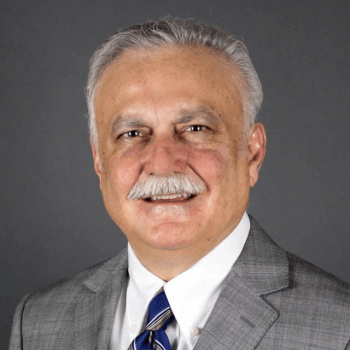 Francisco G. Medina
Attorney at Law
A highly regarded personal injury trial lawyer, Attorney Fransisco G. Medina is the founder of the Law Offices of Francisco G. Medina in Houston, Texas. He is deeply committed to representing injured victims and families affected by negligence. With a bilingual team fluent in English and Spanish, Mr. Medina strives for effective communication and support for all clients.

Over 40 Years of
Legal Experience
With four decades of experience under our belt, you can trust us to handle your case with seasoned care. We've seen it all and know how to navigate the legal landscape effectively.

Ability to Keep Your Case on Track
We understand how overwhelming legal matters can be. Rest assured, we'll keep your case on the right path, providing support and guidance throughout the process.

Honest & High-Quality Communication
Effective communication is the heart of what we do. We'll be transparent, keeping you informed at every step. Plus, our bilingual team ensures we can assist both English and Spanish speakers.

Testimonials
Hear From Our Past Clients
"My experience with Francisco Medina was exceptional. I was genuinely cared for and it was shown to me through prompt communication, sound counsel, authentic interactions with his staff and ultimately a successful conclusion to a very traumatic event. I would recommend legal representation by Francisco Medina to anyone."
"Frank Medina is an amazing attorney. He was able to get me medical help and six figures when all was said and done. He worked hard on my case and actually cares about you as a person."
"Mr. Medina and his staff were very helpful on keeping me updated on my case and answered every question that I had from beginning to end. Will recommend, and keep using him for any legal needs I may have."
Advocating for Houston
Injury Victims Since 1983
For nearly four decades, we have proudly advocated for the rights of Houston's injury victims. We have passionately fought for justice on behalf of countless individuals and families who have suffered due to personal injury, truck accidents, and more. Our commitment to our clients and relentless pursuit of favorable outcomes have earned us a reputation as a leading personal injury law firm in Houston, Texas. From the heart of Houston to the surrounding areas of Fort Bend County, Montgomery County, and Galveston, we offer free phone consultations to Texas residents.
Established in 1983, we have been an integral part of the Houston community for many years. Our dedication to serving those in need extends beyond the courtroom. We actively participate in community events, support local initiatives, and believe in giving back to the neighborhoods we serve. Our strong ties within the community have allowed us to build trust and credibility, making us a go-to choice for injury victims seeking reliable legal representation. We stand ready to represent those in need with professional advocacy and compassionate attention, so reach out today for guidance.